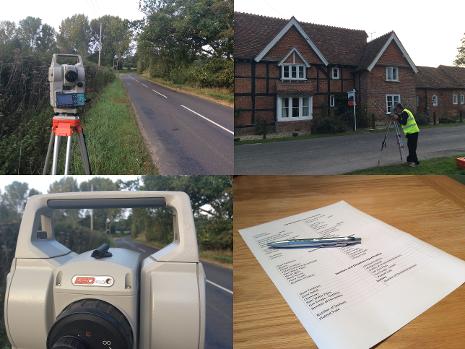 Welcome to our site!
3DMap Surveys Ltd is a small survey consultancy based in Chandler`s Ford, Eastleigh, Hampshire. We offer a wide range of survey services such as Topographical Land Surveys, Measured Building Surveys, Setting Outs, Monitoring Surveys, 3D Laser Scanning and Utility Surveys.
Our main operating areas are the New Forest, South of England and London, however we take on projects nationwide and on the continent as well. We have worked on projects ranging from a few thousand pounds to many millions. More than 20 year`s experience in the survey industry is a foundation you can rely and base your project on.
At 3DMap Surveys Ltd we take pride in the quality work we produce by using the latest instrumentation and software packages. Our aim is simple – to deliver high quality products which satisfy our clients' specific requirements. We achieve this via skilled, experienced, dedicated people combined with professional and friendly approach towards our clients.
"3DMap Surveys provide Moorhouse Architecture with the accurate survey information we demand. They consistently provide an excellent level of service - always fast, easy to work with, precise and excellent value."
Joe Moorhouse, Moorhouse Architecture Ltd
I was impressed by the professionalism, expediency and competitive pricing structure of 3DMap Surveys and I would have no hesitation in recommending their services to anyone.
Olly Bray, Director - OB Architecture Ltd
3DMap Surveys Ltd, 21 Kingsway, Chandler`s Ford, Eastleigh, Hampshire, SO53 2FG. Tel. 02380 485 968 Email: sales@3dmapsurveys.co.uk